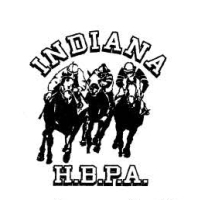 Indiana HBPA Election Results

WHO: Race Track Chaplaincy of America (RTCA)
WHAT: 16th Annual White Horse Awards
WHEN: Thursday, November 1, 2018 - 11 a.m. – 12:30 p.m.
WHERE: Churchill Downs, Triple Crown Room
WHY: To honor heroism on behalf of human or horse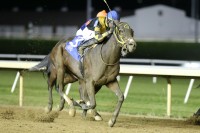 SHELBYVILLE, Ind. (Oct. 13, 2018) – It wasn't the perfect distance for her, and owners were realistic going into the race, but Bold
Concept defied the odds Saturday, Oct. 13 and provided the 44 owners of Grand Gesture Stable with a second straight win at Indiana Grand.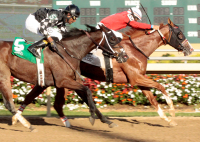 SHELBYVILLE, Ind. (Oct. 9, 2018) – It's been a big week for Jockey Fernando De La Cruz. Fresh off his repeat win with Bucchero in the Grade II $200,000 Woodford Stakes at Keeneland, the Indiana Grand-based jockey added a second stakes win to his credentials, guiding Fireball Baby to a victory in the 21st running of the $100,000-added Indiana Stallion Stakes for two-yearold
Indiana sired fillies. The daughter of Noble's Promise dug in gamely in the final strides for the victory in a time of 1:11.20.


TIP Championship Winners Announced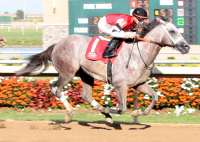 SHELBYVILLE, Ind. (Oct. 9, 2018) – Ace of Aces has been nearly perfect this season and continued that streak, winning his third straight race and second straight stakes in the 20th running of the $100,000-added Crown Ambassador Stakes. With Alex Canchari aboard, the two-year-old romped to victory in the six-furlong event in a time of 1:10.41 seconds, which was nearly a stakes record currently owned by Supreme Justice in the 2014 edition of the stakes in a time of 1:10.35.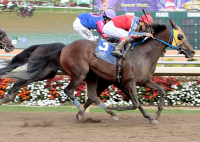 SHELBYVILLE, Ind. (Oct. 2, 2018) – Operation Stevie was on a mission once again, scoring his second stakes victory of the 2018 racing season at Indiana Grand in the 18th running of the $100,000-added Gus Grissom Stakes Tuesday, Oct. 2.
The six-year-old Lantana Mob gelding weaved through traffic to pick up the victory with Jockey Emmanuel Esquivel aboard.

Thoroughbred Charities of America Named Title Sponsor of the Thoroughbred Makeover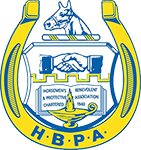 SHELBYVILLE, Ind. (Oct. 2, 2018) – Expect Indy and Emmanuel Esquivel scored a gate to wire victory in the 18th running of the $100,000-added Richmond Stakes at Indiana Grand Tuesday, Oct. 2. The duo covered the one and one-sixteenth mile race over the dirt course in a time of 1:43.93.

The Retired Racehorse Project (RRP) and Thoroughbred Charities of America (TCA) jointly announced that TCA will be the title sponsor of the Thoroughbred Makeover and National Symposium, which will be held at the Kentucky Horse Park in Lexington, Kentucky, on October 4-7.
Learn More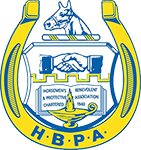 Nominate Your Unsung Heros Now - Thoroughbred Industry Employee Awards
Just a reminder that nominations for the Thoroughbred Industry Employee Awards Presented by Godolphin close on August 15. The TIEA Awards recognize and reward the outstanding talent, diligence and commitment of the farm and racing stable staff who are at the heart of our sport. The awards themselves are separated into six distinct categories which carry a total prize-pool of $128,000, along with specially commissioned trophies for the winners.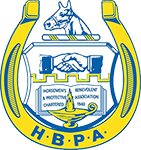 2018 Breeders' Cup Ticket Pre-Sale Opportunity
The Breeders' Cup World Championships are returning to the Twin Spires and Churchill Downs on November 2 & 3. We're excited to offer you a special ticket pre-sale window that begins 
NOW
 and ends on
Wednesday, June 6 at 11:59 p.m. ET. 
To purchase your tickets, 
click here
 and use promo code 
BCWC
 or call (800) 745-3000 now!
If you would like to purchase multiple boxes or dining tables, please call 1-859-514-9428 or 1-800-745-3000.
Don't miss out on your chance to witness the best of the best compete in 14 championship races, highlighted by the $6 million Breeders' Cup Classic. 
Click here
 and use promo code 
BCWC
 or call (800) 745-3000 now to secure your seats.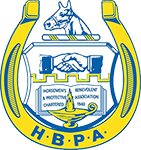 Audio from 2018 HBPA Convention Now Online
The 2018 National HBPA Convention in New Orleans brought together horsemen and industry experts from around the country, and audio from the panels is now available online. To access the audio, 
CLICK HERE
.
The audio files are in a password-protected section of the National HBPA website. If you do not have a password, please call the NHBPA office at 859-259-0451 or email 
[email protected]
.
Among the topics from the convention are sports betting, sexual harassment, the trainer all insurer rule, aftercare, social media, medication and more, plus keynote speaker Mr. Clay Whitham.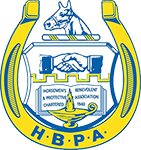 NHBPA Statement on the Supreme Court Ruling Regarding Sports Betting
"We have known that until today, pari-mutuel wagering on horse racing was the only legal form of sports wagering available within the United States at physical locations as well as online. As of today the U.S. Supreme Court has ruled the Professional and Amateur Sports Protection Act (PASPA) unconstitutional and now allows states to freely regulate sports betting.  All stakeholders and horsemen in our industry must prepare for the challenges that may be ahead but also be willing to embrace opportunities that may arise from this expansion of sports betting."

          – Eric Hamelback CEO, National Horsemen's Benevolent & Protective Association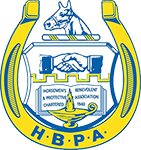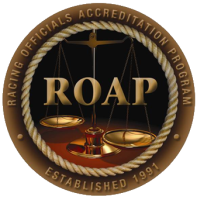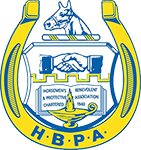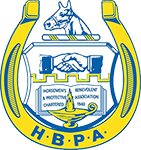 Track Supers Field Day Set for March 25-27 at Oaklawn

The 17th annual track superintendents' field day will be held March 25-27 in Hot Springs, Arkansas. Hosted by Oaklawn Park, the event will begin on Sunday, March 25, with a welcome reception and continue with workshops and demonstrations on Monday and Tuesday. There are no registration fees for the event, as it is supported by sponsors, and a special rate is available at the Arlington Hotel in Hot Springs.
The track superintendents group meets yearly to discuss best practices, share surface maintenance techniques, participate in educational forums and discuss ways to better serve the equine industry.
Visit
www.tracksupers.com
to register and learn more.